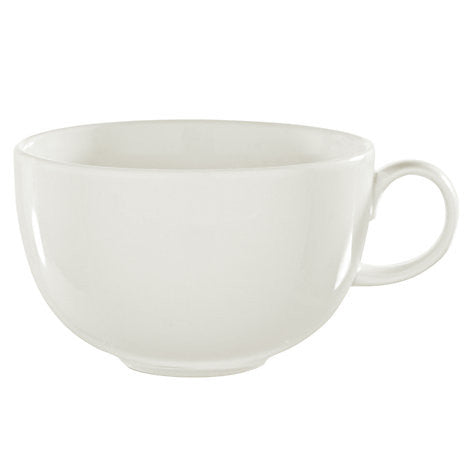 House by John Lewis Cappuccino Cup
Designed by Robin Levien, RDI, who describes House as his "dream design job"; this beautiful cup and saucer set is the brainchild of one of Europe's most consistently successful designers. The carefully considered design doesn't just look great, but is also easy to pick up and manoeuvre even when full.
Please note: the saucer is not included but is available to be purchased separately.
Spanning one of the largest single ranges of its kind in the UK, each piece in the House range is fully designed in co-ordination with one another to offer seamless mixing-and-matching which belies its entry level origins. What's more, the entire range is made with restaurant-quality porcelain which is not only distinctly whiter than the industry standard, but also incredibly durable and scratch resistant.
House by John Lewis range is designed to be at the heart of a contemporary home: well thought out, well made and surprisingly affordable. The feel is modern and uncluttered; useful products that you'll love to live with.