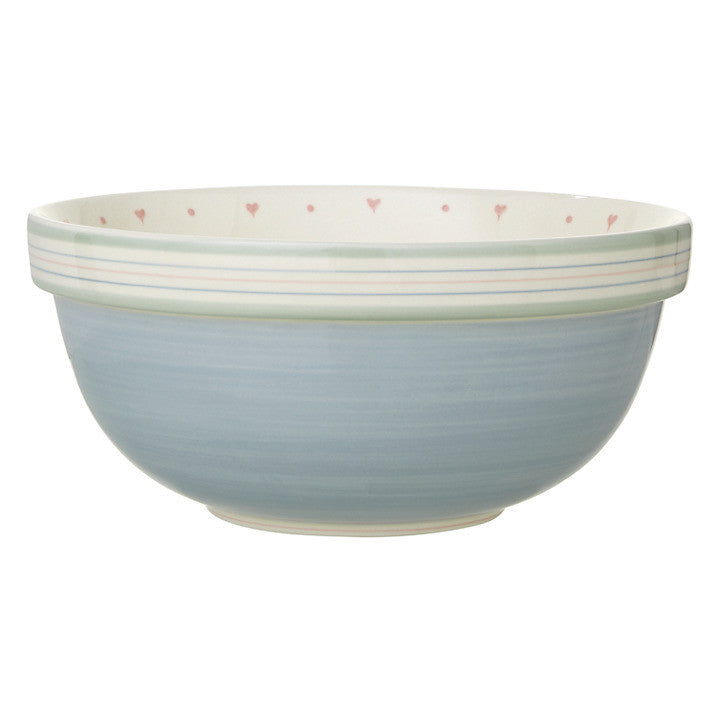 John Lewis Polly's Pantry Mixing Bowl
This generously-sized mixing bowl also makes a stylish salad serving dish, a beautiful fruit bowl and a pretty display piece for country-style kitchen dressers. Featuring hand-painted hearts and stripes, it takes centre stage at formal and casual dinner occasions.
Polly's Pantry is a sweet range of durable crockery ideal for everyday use. Its hand-decorated design in candy colours on an off-white ground conveys the mood of a modern-day farmhouse cottage. Charming and chic, this collection is perfect for vintage-style enthusiasts. Use on its own or mix it with white pieces for a gentle contemporary look.