Glamour to your everyday basics!
September 29 2014
The Richmond dinnerware range, available exclusively at Marks & Spencer, is the perfect choice for adding some glamour to your everyday basics.
The main focal point of this dining set is the two tone reactive glaze finish, which is a special type of glaze that creates a crackled effect on the product.
The look is achieved by applying different thicknesses of the glaze to the product, forming a golden colour on the edges and rich colour on the flat surfaces. 
Richmond combines this reactive glaze against a plain white base, showcasing the vibrancy of the colour and crackle effect.
This technique is really popular in the UK industry and is prominent against the colours of the Richmond range; which is available in red, blue, and grey.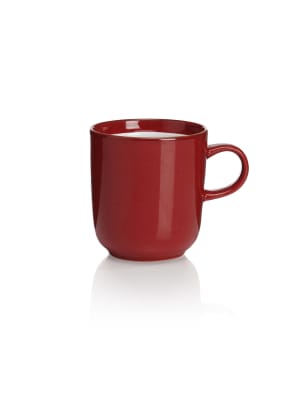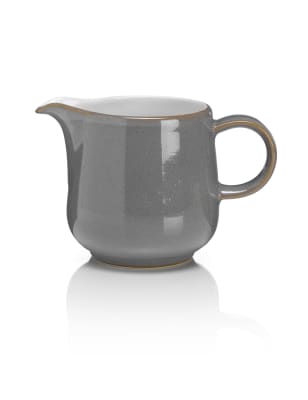 This collection offers versatility as you can choose the perfect colour to complement your home. This collection proves your simple dinner set doesn't always have to be white! 
So if you want a dinnerware set to serve a purpose, be functional and practical, but still look stylish, then the Richmond range is the perfect choice.
With an extremely low absorbency rate, Richmond is robust and durable, making it perfect for a busy household. The superior stoneware body makes this product an investment as it has excellent quality and is extremely hard wearing.
Available as a full dinnerware set, Richmond comes in a dinner plate, side plate, pasta bowl, cereal bowl, cup and saucer, and 12 piece dinner set; covering all aspects in your kitchen.
The range also offers the chance to expand on your collection and add a few luxuries, such as a teapot or a creamer.
As well as having the practical characteristics such as dishwasher and microwave safe, this collection is undoubtedly one of the best looking basic dinnerware sets out there.
This robust range which can withstand the everyday occurrences in your household; making it perfect for all occasions.
By Claire Stevens, ITTC UK, 29/09/2014